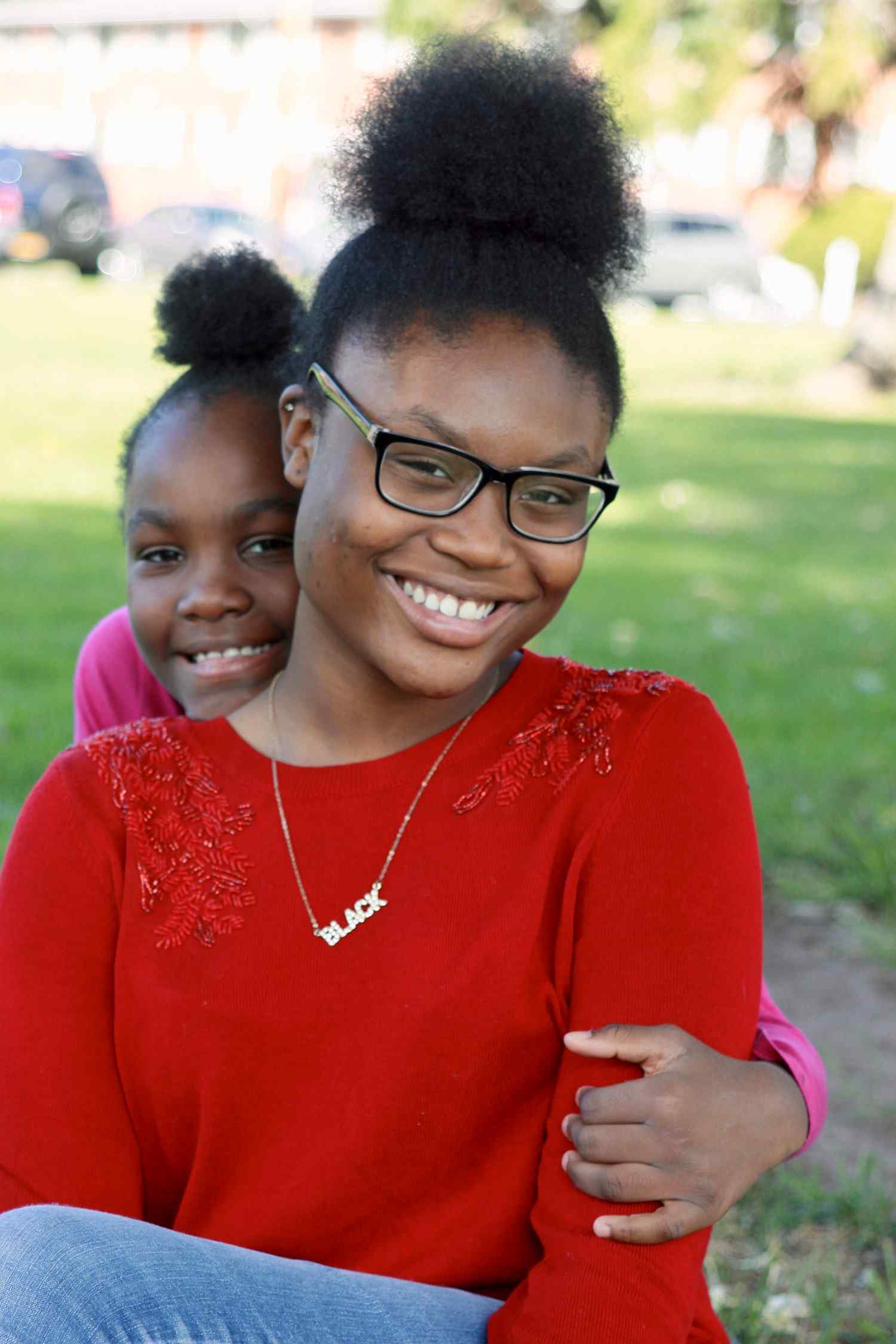 Traci Bell was apprehensive after first moving to Greece Commons in 2016, after shifting from a condemned apartment complex to a shelter and finally becoming completely homeless. When she found housing and supportive services through the Providence Housing and the Suburban Supportive Housing Initiative (SSHI), she almost thought it was too good to be true and wouldn't last – but she was pleasantly surprised.
Before moving to Greece, she and her two daughters, Mai'yanah and Jah'lynn, became homeless after the apartment building they lived in was condemned. The landlord didn't take care of the property. (The City of Rochester had condemned three houses they lived in – the last with over 155 housing violations.) From there, they lived in a homeless shelter and soon were asked to pay or leave. Traci didn't know where to go for help but a friend referred her to Providence Housing and Tree Clemonds. Tree is the program director at Providence Housing and works with individuals to find permanent supportive housing through SSHI and other programs. Traci and her two daughters represent one of 24 households and 61 individuals served by SSHI in 2019.
When asked about her life now, Traci says, "if I wasn't in this program, I would've lost it. Even with hiccups in my life [like losing her job due to COVID-19 recently], Providence was able to help provide stability and show my kids stability." Mai'yanah, who is 15 now, initially wasn't sure how to feel when they first moved in. She didn't decorate her room because she kept thinking they'd have to leave. Traci added, "Tree is always there trying to execute a strategy to help." Tree told her about a tutoring program called Study Buddys that is offered to school-age children who live in a supportive apartment program or transitional housing through SSHI. Mai'yanah registered for the program in 2018 and Traci has been so excited to see her blossom in the past couple of years through the program.
Mai'yanah started in the Study Buddy tutoring program in the 2018-2019 school year as an 8th grader at Greece Central Schools. "She thrived in the program and really came out of her shell," said her mom. She joined the basketball and step teams in school and was encouraged by her tutor, Monica Tyne, to apply for a summer Junior STEM program at the University of Rochester. (She loves science and hopes to be a heart surgeon someday.) Mai'yanah enjoyed the Study Buddy program so much she became a tutor to a younger student beginning in September of 2019. Her buddy was a precocious first grader whom she tutored one hour per week through March of this year when COVID-19 hit. Traci's youngest daughter, Jah'lynn, also participates in the program and loves living in Greece Commons. Her teachers speak very highly of her and say she has good leadership skills. She likes helping other kids and her favorite part of living here is going to the playground. "Our entire family has come out of their bubbles," added Traci.
Traci has learned to open up "thanks to Tree." She is currently enrolled in a credit building program and would love to get her GED in the future. She loves living in Greece and can't imagine where she would be if she was still homeless. She added, "My children and I have flourished here. We have stability, friends, and are building a great life together. It's so peaceful here."