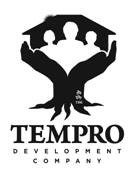 Tempro's 50 year legacy of supporting Rochester's homeless and families will be celebrated Friday, November 15th at 5:30 pm, at Temple B'rith Kodesh located at 2131 Elmwood Avenue.
Providence Housing Development Corporation invites you to celebrate Tempro's 50th Anniversary of serving the Rochester community. The mission of Tempro Development Co. Inc. is to provide safe, affordable housing to families in crisis through innovative, humanitarian initiatives that find a healthy, stable environment for homeless people in which they can heal, grow, and rebuild their lives.
Since 1969, thousands of Rochesterians have received vital, life-altering assistance through Tempro: through permanent affordable housing with the Suburban Supportive Housing Initiative (SSHI) in Greece, transitional supportive housing at the Susan B Anthony House, neighborhood revitalization efforts such as the First Street Recreation Center, and apartments for homeless veterans at the Rochester Cozier Colgate Divinity School campus in conjunction with the Veterans Outreach Center. Providence Housing has partnered with Tempro and SSHI to provide affordable housing to individuals in crisis in the Rochester area.
Where it started. The founding members of Tempro were concerned about the plight of homeless families in Rochester after the 1964 riots, and the unacceptable conditions homeless families faced in local hotels and shelters where they were placed – often divided and unable to stay together, making a traumatic situation even worse. In response, Tempro started its Emergency Family Shelter program with three houses near the public market where homeless families could stay together, with dignity. Over time, the number has increased to eleven. Each apartment is secured, fully equipped and supported with a dedicated case manager providing guidance, transportation, and assistance that enables 120 families each year to move on and lead full productive lives in permanent housing. To learn more about Tempro, click here.
For more information about how Providence Housing partners with Tempro and SSHI, please contact Donna Granger at 585-529-9556.